| | |
| --- | --- |
| Posted by Kelsy on January 21, 2019 at 12:55 AM | |
Button Mash, my first ever Smash Ultimate Tournament. I went to a weekly the week before, to test out stuff and to know what I had to be ready for! And here, this was it! It was honestly a really important tournament for me, not only because it was the beginning but because it was also special for me mentally. I also learned a lot in terms of Matchups. 
In the morning when I woke up for the event, I'm gonna be honest I was NOT feeling good. My girlfriend had a cold, which I caught the night before I had to leave and I woke up only worse. I was sneezing my gutts out, body was chilly and I just felt like sleeping all day. But, the excitement carried me to the car and we were off to our first event! I spent the first 2 hours of the drive studying. I watched sets on Z, and Palutena in specifically. Z beat me pretty hard the week before at the weekly with the new reformed Palutena and damn I was not ready for that. BUT I wanted to be ready for it this time, especially since I was told from the top Sonics that he loses the matchup BAD. I took notes in my book, I watched habits, and did the best I could. I also studied Wario, since I was supposed to fight Deeder, a top QC player in bracket. I took a look at Ken, Simon, Metaknight, and Pokemon Trainer. I wanna give a shoutout to my crew Force X, who gave me a lot of matchup before the event especially for Bowser JR who I would need in the event. So shoutouts to TKG's Bowser JR
I got to the event at around 10:30, it was FREEZING and I knew a storm was headed our way. Doubles started at 11:30am so me and my partner Jayy grabbed a set up and got warming up! we warmed up with Hawk, and his partner while doing rotations with Montreal in doubles. We laughed, played, and got to give each other advice til about 11:15. When finished, I went to take some medication since mine was running out and the fever was starting up. I've also had an issue with my left shoulder for years, where my muscle kind of burns and gets locked into a lot of pain. So with some ointment put on it thanks to my mommy <3 I was ok and ready to go! Bracket begins, and me and Jayy fight!
Doubles:
Round 2 (Since me and Jayy had a bye): Vs. Bloodinix & Cheap :  2-0 
Jayy and I used Pokemon Trainer and Sonic, followed by Bayonetta and Sonic .  Went well
 I SD'd once tho XD
Round 3: Vs. Goldark & AriX  - 2-0 
Went super well, AND I SD'd again xD TWICE. LOL 
Same team was used as Round 2
Round 4: Vs. X-Naut & Espeon  -  2-1
These guys played SUPER well. It was on stream, and is available in the "Vods" under doubles to see. They really surprised us game 1, controlling the stage and taking stocks under 100. They played super well synergy wise and controlled the stage well. But once me and Jayy addapted and saw weaknesses in their team which was lack of speed (Link and Zelda) we just ganged up on 1, which would force the other to come in in a unsafe way. 
Round 5 (Top 8 ): Vs. Deeder & Fairlines :  3-0
Close every game, but we pulled through! They played amazing. Luckily, we had our own Pokemon Trainer (Jayy) so when we played Fairlines, we knew how to handle him. As for Deeder's Wario it was all about juggling and catching his landings and baiting the approach. We stuck to Metaknight, and Sonic.
Round 6 (Winners Finals) Vs. Venom and Smokk: 3-2
ALWAYS , these guys will be our rivals. For all of Smash 4, it's been back and forth but usually Venom and Smokk take the final win in grands. But a new game, and we have hope! We worked hard, and after back and forth every single game we pulled through 3-2! They have one of the best chemistry in any team in the world. And their grab to Ridley's FSmash kills about at 40% on edge. It's insane, and really easy to do. WE would lose stocks SO early. Ridley and Snake work amazing together. But me and Jayy stuck together, focused on the heavy Ridley and took stock by stock. We were waiting in Grands!
Grand Finals: Vs. Venom and Smokk: 0-3, 1-3
AGAIN we get bracket resetted, and lost the tournament X_X Venom and Smokk did an amazing job noticing Jayy's light Metaknight, and killing him off with their hard hitting moves froms ometimes 30-50%. Int he last set, we pulled out Bayonetta, which allowed Jayy to juggle more, and not beon the ground to get grabbed so easily. But this time, I was the one who was getting grabbed and dying super early... We may have took a game, but they ran over us. honestly, I was really happy about our performance. we practiced once the entire time we've teamed so far and 2nd is nothing to be disappointed of. Venom and Smokk deserved the win, and I was proud of them and this only ignitted a flame in us to bring it back and take it from them next time!
 Hopefully, at LAN ETS!
SINGLES
For QC, we do Round Robin pools. Which I've always loved because I get to fight as much people as I coud instead of fighting 2 people, then calling it a night lmao For my Pool in order of seeding I had:
EMG SuperGirlKels
Berries
Int
Wahrio
Sneaky
Speck
Crux
I ended up 2-0'ng everyone in my pool except for Berries, who had a great Palutena and gave a great fight
 I was really proud when I beat him since I know Palu was a character I was studying, and wanted to do better with. But we pulled through! I used Sonic and Isabelle the entire pool, felt great using Isabelle and I actually learned a lot inthe sets I did with her to use in the future!
Break time:
Now that the big rush was over, it was time for an hour break. I was EXHAUSTED. Ready for bed, pink, freezing, coughing up a storm, and sneezing every few minutes. I ran out of tissues so I started using the bathroom paper and man my nose got red and rough REAL quick lol. It was def time for another dose of medication, which I took and decided to sit alone in the venue for a bit to save some energy. A lot of QC wanted to play, and If elt really bad telling them no and I needed some time to just breathe.  I hope I didn't offend anyone, but I needed a few after a full 6 hours of competing non stop. My mom who was SUPER amazing was noticing I was getting worse, and as any amazing mom would do, she went to go pick up some food for me for dinner, as well as an Orange juice for the throat which REALLY helped so shoutouts to mama_DELE for being the best. <3   I sat , and instead of studying I REALLY needed a break. I instead, played Animal cRossing new Leaf, was working on my town and competing in the fishing tourney WHICH I LOST BTW... BUT I did get my golden fishing rod FINALLY. Just took 5 years haha! I got to enjoy a nice dinner, some animal crossing before the big final bracket and I was READY.
Top 48 Bracket:
Round 2: (Had a bye) Vs. Falcon ( Ness ) : 3-0
It was super fun playing Falcon, I got to see all of ness's new moves and adjustments made to him! He put on a good fight but was too aggressive against Sonic, so I was able to just wait, and punish with spindash and expose his recovery. 
Round 3: Vs. Nokura ( Lucas ) : 3-1
This was by far one of the best sets of the night that I had and I wish it was streamed for me to look back on. He ended up upsetting Deeder who I was supposed to play. He played incredible against me and kept it close at all times forciing me to get the lead, and force the approach. Which is what Lucas hates most, having to approach. He took a game, sadly I SD'd but it is what it is and he played great!
Round 4: (Top 8 Qualifyer) Vs. Z ( Palutena ) : 2-3
Last time me and Z played was at the weekly, and he 6-0'd me. My goal was to do better, to learn and understand Palutena and this time I REALLY understood her but still lacked the experience. Z played amazing in every game and having the lead against him never felt like enough.It was streamed and is added to the MU vods under "Palutena" for you to see! Even though I lost, I wasn't disappointed I KNEW I did better, and know that next time I just might get it!
 Looking forward to playing Z in 2 weeks at the weekly!
Losers Round 5: (Top 8 Qualifyer) Vs. Strombert (Bowser JR) : 3-1
My mindset here was getting a bit scared. Before the set started the "what ifs" popped back into my head of "What if you lose, and don't make top 8 ? That you were only good in Smash 4?" I decided to say FUCK OFF to those what ifs. and I played my heart out against Strombert, and I was SO busy having such an amazing time that those what ifs disappeared. About near the end of the set, I was losing focus again and mymind was starting to not be present. But because I was able to acknowledge it early, I was able to snap out of it in time and get my head back in the game and take back and win Game 4. His Jr was the bestI have ever played up to date. His movement, his spacing, his punish was intense and I had to be better if I was going to take it. Luckily, I called patterns and reads. and nbecause I watched his set against Fwed, I was able to understand early on what Jr can do and man, people keep saying this character is bad but let me tell you in the hands of Strombert, it's a great character. 
Losers Top 8: Vs. Jayy (Metaknight & Pokemon Trainer) : 3-1 
This was the one match I didn't wanna play... my brother and training partner Jayy. It's never fun when I have to play him because we play literally every day when we can. But we did, and I wanted to give it my all cuz in friendlies we're always back and forth. I knew in my mind that anything could happen, and took our friendlies we do and used it against him. I remembered his patterns, his habits, his playstyle, and remembered every way he possibly killed me with and tried to avoid that. It worked, I was able to play really well every game and even when he had a major lead inthe game I lost, I was able to bring it back to a last hit situation. He played great, but I knew he could play better I think he was getting frustrated, it was getting late and I don't blame him. I know he's gonna smack me hard next time or in the future, but it's my job to always do my best against my bro and make sure he gets the set he deserves to learn from, grow from and use it to kick butt next time! Ggs bro
Top 5 Losers Quarters Vs. flieskiller (Simon) 3-1
I got COMPLETELY destroyed Game 1. I was SUPER excited to play him because a few weeks ago I saw him at our weekly where he nearly beat every MTL player. I knew I was in for a great set, and for a great lesson and I learned everything within that first game. He took my 2 stocks under 2minutes. and from that point on, after that game 1 loss I was like... alright. I know what I gotta do. The rest of the set went great , I was comfortable, felt in control even with his projectiles. I was able to gimp him really early, take early leads, and pressure him where he wasn't able to set up. But man, let me tell you that when I would get hit once, my damage would wrack FAST and I would die EARLY. Thanks flies for the lesson, I learned so much about patience, yet pressuring and punishing. 
Top 4 Losers Semis  Vs. Smokk (Palutena , Snake) 3-0
Smokk is the guy who is literally GOD in MTL at the moment, taking players off of every person in MTL for Smash 4, and has been winning nearly every weekly in Ultimate. I'm the only player left hehas to beat, and with ultimate being new, as wereboth restarting and finding things, I know he can do it. Because I believe in him, but i also believe in myself. Smokk has been finding new characters, new ways to challenge his opponents and counter. As for me, he knew I was struggling with Palu, last weekly where I lost 6-0 to Z, but proceeded to 3-0 Smokk, I knew he was going to try Palu, and he did. But I wasn't going to make it easy for him. I took the first 2 games 2-0 3 stocking his palu game 2. I felt by that point i was REALLY in control of that mu I was understanding what I had to do. He switched to Snake right after, who did a lot better. The grenades, the set ups, the damage just in general Smokk is such a damn smart player who can literally do anything with any character. I NEVER sleep on him and never would. Im forced to play at my best against him at all times, and he never disappoints me. I was an amazing set, and I wanted to keep playing him but I got myself a lucky F smash on the edge that ended the set. 
Top 3 Losers Finals Vs. Hoe (Metaknight, Inkling) 3-2
My losers run is continuing and damn I was on SUCH an adrenaline I didn't feel my cold anymore. But I knew I was getting sicker, I felt my body aching and my nose getting stuffier I knew I was gonna get hit hard after this event was done. But I couldn't give up just yet! Now I'm up against Hoe, the amazing Metaknight from QC who has been working on loads of characters as well! It was back and forth, and honestly was the best set I've ever done yet in Smash Ultimate. He was CRAZY his follow ups NEVER missed and his punish game made a 2 stock lead look like nothing. We had hilarious moments, like him walking into a full charge F smash and the sickest of comeback moments like him taking all 3 stocks under 2 minutes. QC popped off the whole venue was yelling so loud it gave me so much life and GOD it made me realize how much i love this game, and I was SO happy right there just being there, being present, just playing the game I love with the character I love. For game 5, I decided to camp him. The fun was over, every time I would fight him I would die under 30 so I said, it's time to just hit, run and force the approach that metaknight doesn't have. GGS to Hoe and I can't wait to fight again!
Grand finals Vs. Venom (Ridley) 0-3
Before the set began, I needed a break. I felt the cold hitting me hard as my medication was running out, I played on stream for about 4/5 sets straight and I was getting tired. the adrenaline was wearing out, and I was starving. I ate a quick snack, to hopefully last me one more set potentially 2. Ridley is a character I still haven't fought, I fought Venom at the weekly in friendlies, but I was having fun and didn't pay too much about the serious stuff and just had fun since I didn't see him in so long. He completely ran over me, and I should have studied Ridley! I was expecting Ken, so I was ready for that! His ridley's spacing, was unpredicable but his punish game was really where I would take the loss. I would get him to about 150, and each time I would die about at 30, because I wasn't playing safe enough. I didn't know his speed, how hard he hits, his spacing tools, I was unfamiliar and didn't know a lot of things. He taught me a LOT and I only took the L with a smile on my face. I was REALLY happy with my hard work, I was happy with my results, I was happy I didn't give into the demons in my head that kept me from being present. I was able to be at the tournament, focus, have fun and just give it my all. I learned a lot from ridley, simon, metaknight, palutena, characters that I haven't fought in Ultimate yet. I was really happy. Congrats to Venom, who has been believing in ridley since Day 1 and has proved it all this weekend! He deserves it and I loved seeing him so happy
 Also to go home and finally sleep cuz we were SO tired.
Tournament Review
2nd place in both singles, and doubles. My first Ultimate Tournament, and I loved that it was in QC. QC is my fav place to compete in Canada, they're so friendly and always try their best to host the best event. They're extremely welcoming. 
As for the tournament itself, I was impressed. It started on time, ran well and was organized. There were set ups always available for friendlies, and the venue was large and spacious. The temperature of the room was normal, no sweaty bodies anywhere but me sweating out the virus I was fighting with medication LOL :'D I know it wasn't their fault that the tournament ended at midnight. It started on time, and went as fast as it could. they even put sets off stream when it should have been on stream just to get it done faster. I agree with this method. Especially that it's a 1 day regional. I only had one issue with the tournament: the ruleset which was absolutely terrible. 3 stocks, 8 minutes. not 7, which effects characters such as Sonic, or others who sometimes need to use the time. That extra minute nerfed me LOL  In all seriousness, DSR was off until 3/5 sets.This effected me against my pool set with Berries, who counterpicked me to a stage he won on. I felt cheated in some way haha All of Top 48 was best of 5, when it should have been just Top 8. This would have sped up the tournament a lot quicker. If it was a major, I agree it should all be best of 5. but in a 1 day regional, 2/3 is okay. Finally, the stage list. All 9 stages given to you from the start, counterpicks included. This delayed the tournament as well taking so long to just pick a starter stage. BUT this is the first event, and I know everyone in every region is trying new rules, new ways to play and to see how it should be played. Hopefully QC learned what did and what didn't work. Either way , was a great event and can't wait to return to QC! ATM I'm stuck in QC, as the snowstorm hit hard and I can't drive back in this state. But hey, I now get to relax in a hotel, no work, no distractions, but just to sleep and heal this cold. when I returned to the hotel from the tournament, the adrenaline died off, and the cold finally hit me hard. I couldn't sleep til about 2am, I was sneezing, coughing, I couldn't breathe and my body ached. But my last dose of medicine kicked inand I don't even remember what happened in 15minutes after I took it. I was out like a light, and didn't wake up until the morning's snowstorm. I wanted to write this to you guys because I wanted to do it for me personally, a good way for me to feel better about my mindset and just to remember memories is through writing. Sometimes, it inspires music, sometimes it just helps me just release everything I've experienced. I hope you enjoyed this read, and thank you for reading
Button Mash: 7/10
+ Started on time
+ Great venue
+ Beautiful set ups/ Stream work
+ Great To's
- Stagelist
- Ruleset 
- Top 48 Best of 5 at a Regional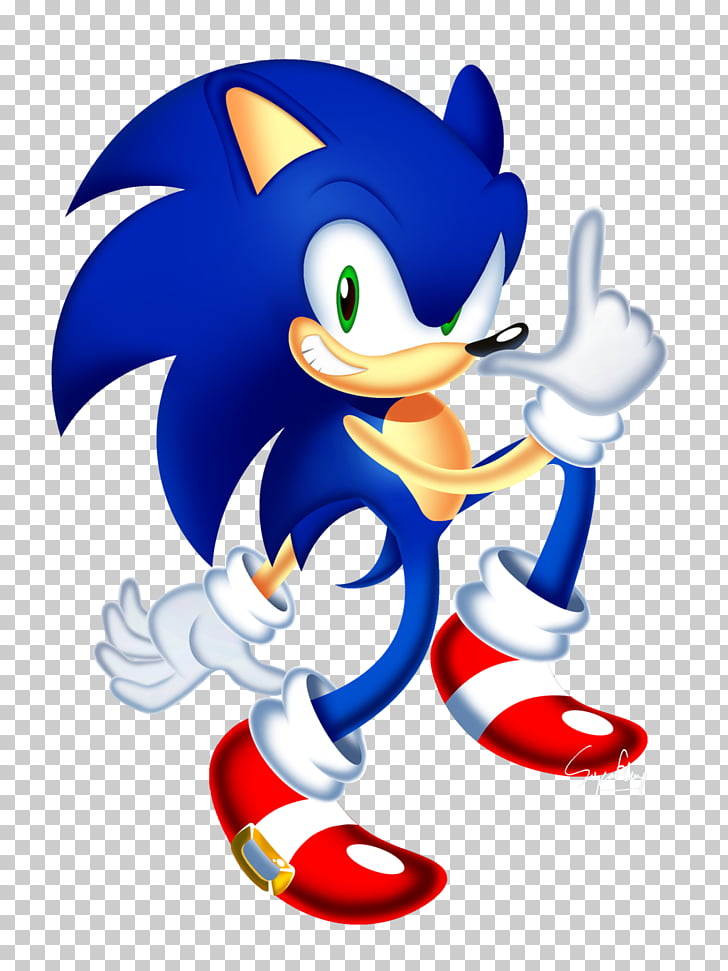 Categories: None